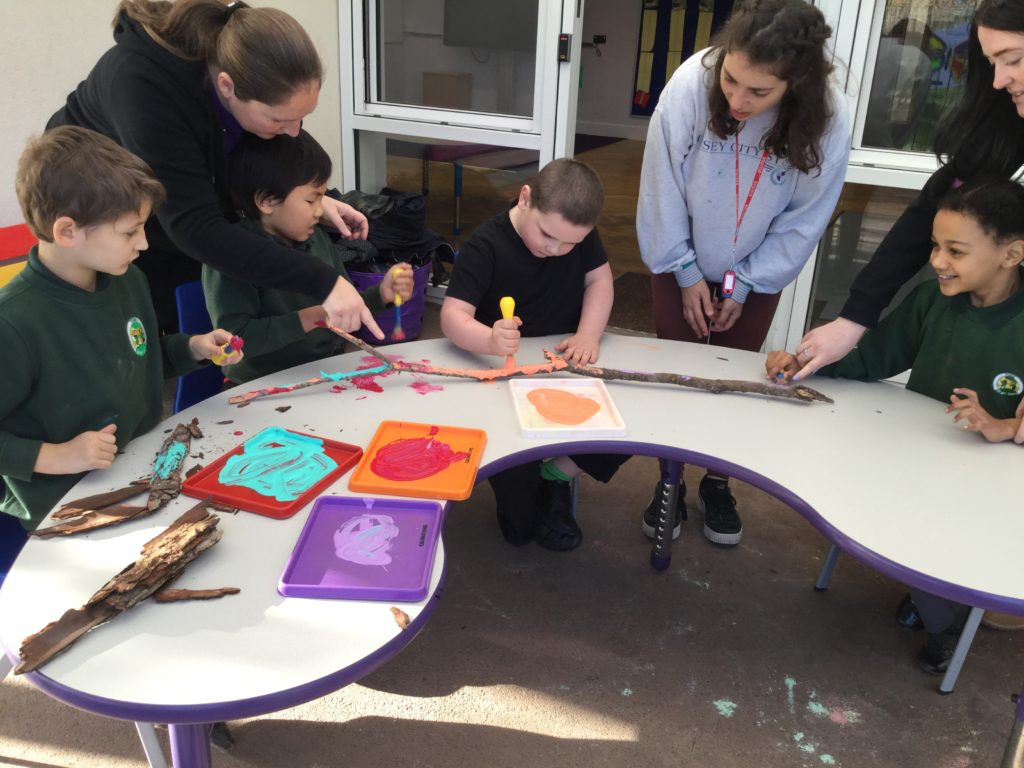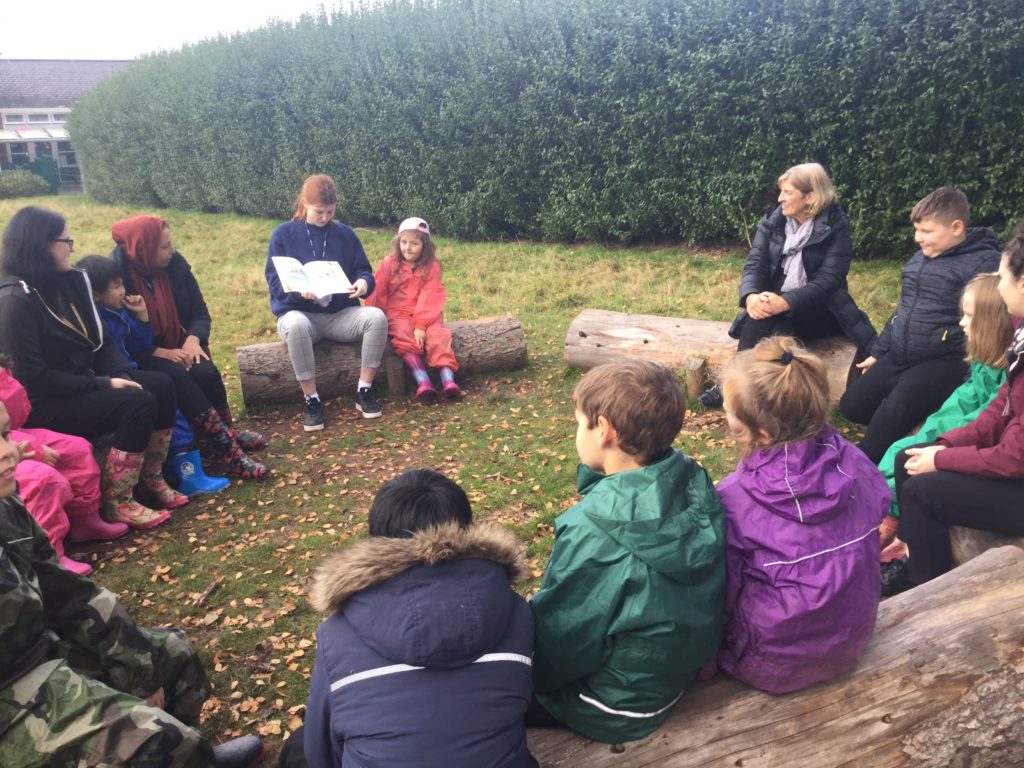 Class Melyn is a Foundation Phase/Key Stage 2 class, who learn primarily through a sensory curriculum. The development of communication skills and numeracy skills is embedded in everyday learning through a range of approaches including music and singing, sensory stories, Intensive Interaction, Attention Autism and PECS. Each child also works towards three bespoke IEP targets each year that are agreed with families and other professionals and will always be focused on the most important thing for each child. These individualised targets inform the planning and delivery of learning throughout the school year, ensuring that the needs of the pupil are at the centre.
Communication is one of biggest focuses in Class Melyn, and development is supported by a Total Communication Approach – including using TEACCH, PECS, TACPAC, Attention Autism and Signalong.
Every Class Melyn pupil receives daily opportunities to learn through hands-on experience, using play and exploration to cultivate their understanding of the world around them. We have daily Forest School sessions, where each child's experience is tailored to support their needs and targets. We have daily access to the Sensory Room and Soft Play to support pupils with their sensory regulation and we also provide regular opportunities for outdoor learning, where we explore, build, paint and create using the natural materials that we find in our outdoor area. The development of Class Melyn pupils' self-esteem and self-worth is the most important part of every day and by providing every child with a safe space, a calm learning environment and strong, positive relationships with staff, children in Melyn are happy and ready to learn.
Spring Term 2021
Class Melyn are looking at 'The World Around Us'. We will start by exploring 'Wonderful Wales', looking at some of the different aspects of Welsh life such as weather, wildlife, celebrations and Welsh heritage. Some of the activities include ice exploration, water play, treasure hunts, food exploration, sensory stories and themed Attention Autism sessions. After February half-term we will look at our Spring themed story 'I See Spring', where we will be exploring the changes that happen in Springtime, as well as the religious celebrations of Easter and Holi Day. Some of the activities for Spring include planting, sensory cooking, music sessions, small world farm play, Easter Egg hunts and collaborative art sessions.